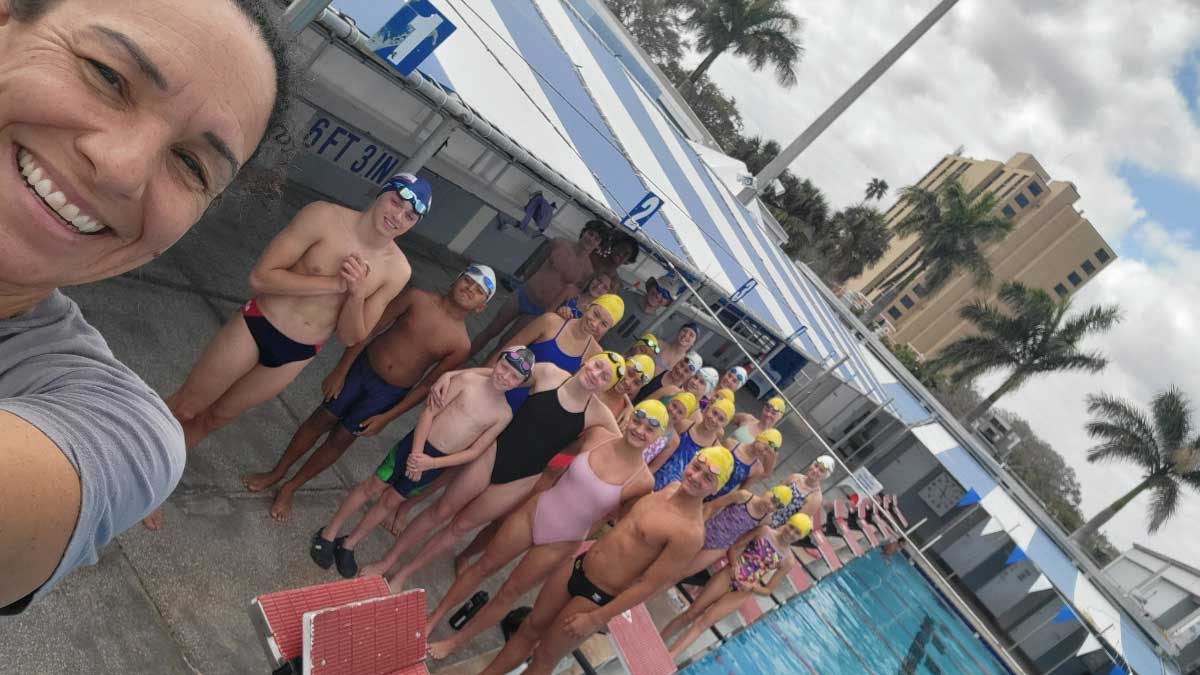 2023 SwimTech Gainesville's High Performance Swim Camp
Hosted in Gainesville, Florida
Session 1
July 24th – July 28th, 9:00 AM – 3:00 PM
Session 2
July 31st – August 4th, 9:00 AM – 3:00 PM
About Swim Camp
SwimTech Gainesville High Performance Swim Camp is the perfect opportunity for swimmers to take their skills and performance to the next level. What makes STG's High Performance camp unique is the size of the camp and expertise of the coaches that will work with your swimmer EVERY session. Our head coaches, Kim Brackin & Steve Jungbluth, have years of experience coaching the most elite athletes in the world; they are committed to bring their knowledge and enthusiasm to each swimmer in the pool everyday. They will lead classroom and pool sessions, ensuring your swimmer learns the most current technical skills, racing strategies and feels valued by all our coaches. The mission is to balance skills – stroke technique, starts & turns – with building better training and racing skills. We can ensure that each swimmer feels seen and heard because we are limiting our enrollment to 75 swimmers and have a staff of assistant coaches that haven't just swum but have coached extensively with elite swimmers. These coaches will be able to provide personalized instruction and feedback tailored to your swimmer's specific needs, helping them to fine-tune their technique and training regimen to maximize their performance and potential. The camp includes a variety of challenging workouts and training sessions specifically designed to help swimmers build strength, endurance, and speed while improving their mental toughness and focus. What is camp without fun? Besides building new friendships with other swimmers from all over the country and world, in and outside of the pool, we conclude camp with a swim meet. The campers will be divided into teams; we'll turn on the scoreboard and the music and let swimmers practice their new skills in a competitive but fun environment. If you have an elite swimmer looking to take their performance to the next level, then the SwimTech Gainesville High Performance Swim Camp is the perfect opportunity. With a low athlete to coach ratio, top-notch coaching, and a challenging and engaging training program, this camp will help your swimmer reach new heights in their swimming career.
Registration begins February 15th, 2023 $50 Registration Fee Waived until March 30th, 2023 (Using Code: EarlyBird) Swim Camp Information:
Space is limited to 75 athletes per session, with a low coach-athlete ratio of approximately 14:1 athletes to elite coaches. Athletes ages 12-18 years old. Each session is concluded with a Friday Swim Meet, complete with timing pads and everyone's name on the video board. Parents are encouraged to attend the meet.