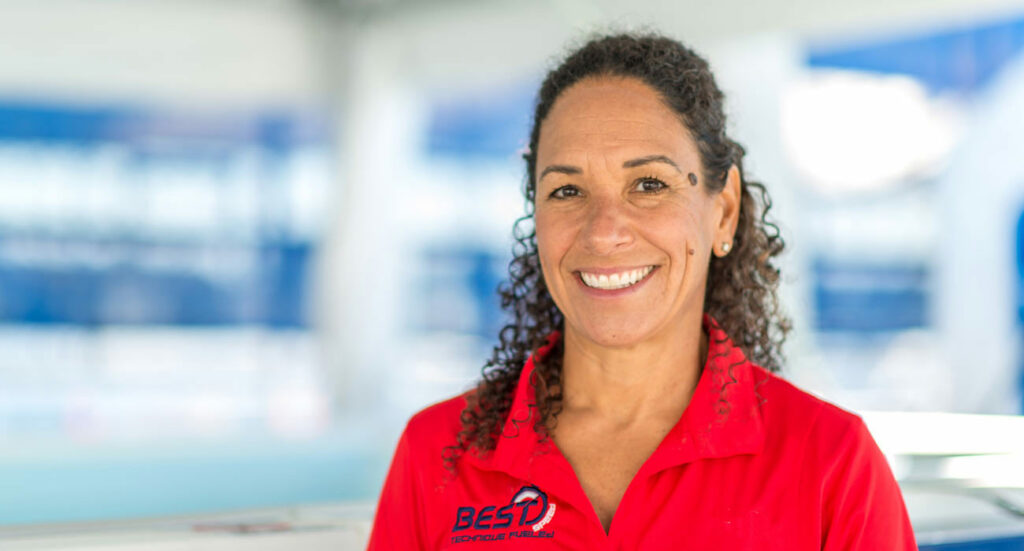 1:1 with Coach Kim Brackin
• A personalized 50/55-minute technique consultation
• Learn specific drills based on your stroke strengths and weaknesses to incorporate into your training.
• Live video capture throughout the session, giving you immediate feedback on your stroke
• Learn and practice strength and conditioning exercises to support your efficient swimming technique
• Race strategy consultation
• Mental training tailored to the client's individual needs, including character development for the college-bound student-athlete
RIGHT NOW
As a partner in Swim Tech Gainesville and owner of Brackin Elite Swim Training, providing technical coaching at the highest level is Kim's passion and strength. She has developed a unique and successful system for helping swimmers create a more efficient and powerful relationship with the water.
COACHING RECORD
Coach Brackin has coached seven Division 1 National Championship teams at Auburn University, has sent seven athletes to the Olympics, and has 9 World Championship medals. Kim has been honored with the titles of NCAA, Big 12, and SEC Coach of the Year. Coach Kim has also been an assistant coach with the (ISL) International Swim League for the LA Current in the 2020 & 2021 seasons. Kim has been honored to represent the USA on the following staff: Duel in the Pool 2011, World University Games 2003, and the Junior National Team 2002. As a collegiate head coach at the University of Texas and Auburn University, Kim worked with a fantastic group of goal-oriented, elite-level athletes; she strives to help every athlete she coaches reach their highest goals.
INTANGIBLES
Kim understands that competing at your highest requires hard work and technical excellence. She has parlayed her 30 years of coaching experience around the world's greatest athletes and coaches and created a program to give any athlete the tools to swim faster. Any opportunity to experience her mentorship in the pool will be well worth your while!
For a complete bio on Coach Brackin, click here: Coach Kim Brackin.