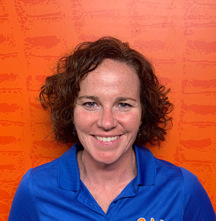 1:1 with Coach Erin Condon
• A personalized 50/55-minute technique consultation
• Learn specific drills based on your stroke strengths and weaknesses to incorporate into your training.
• Live video capture throughout the session, giving you immediate feedback on your stroke
• Learn and practice strength and conditioning exercises to support your efficient swimming technique
• Race strategy consultation
• Mental training tailored to the client's individual needs, including character development for the college-bound student-athlete
RIGHT NOW
Coach Erin is the Lead Developmental Coach for Gator Swim Club.
COACHING RECORD
As Lead Developmental Coach for Gator Swim Club, Coach Erin focuses on each of the seven groups and their coaches. The groups encompass transitioning from swim lessons or summer league swimming to the advanced age groups.
INTANGIBLES
Coach Erin is a role model for every athlete she coaches. She has been a successful club swimmer, competing on the USA Open Water National Teams from 1004-1996, a member of the Princeton University varsity team, and a FINA top ten ranked Masters swimmer in the1500m.Her daily interaction with age group swimmers has helped her hone her ability to communicate with patience and effectiveness. Erin has a tremendous ability to recognize and communicate the steps swimmers need to take to move forward to the next level.
For a complete bio on Coach Erin, click here: Coach Erin Condon.